Children's Ministry At Home
I'm so very glad you came by to check out what we've put together for kids this week. While we aren't meeting together at the church building for our kid's program, that doesn't mean we can't engage our children with what they would have learned at church this week. Below are resources to help you share at home and connect as a family around God's word. First up, we have a video of this week's lesson, and if you click on the D6 logo here, you'll be able to download all the handouts for the week. Resources used by limited permission from Randall House Publications, and you can always check out more at d6family.com. If you keep scrolling further, you'll find youtube videos of some of our favourite kid's worship songs, and a spotify playlist to have a kid's praise party at home.
Click D6 image for Field Notes:
To take things further, consider downloading the D6 Family app from either the Google or Apple app stores. It has a pile of ways to engage in the material as a family. Also, because of the virus creating housebound families, they're giving away even more goodies than normal. It's all free, and it's all good. Find it here: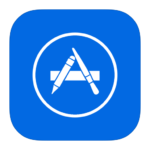 Resources
If you're looking to have your own kids worship session at home, here are a few of the songs we have done as part of our Kid's Worship sessions.


Kid's Praise Spotify Playlist
Or perhaps you just want to turn on some tunes. Here's a mix of familiar and new songs to encourage your child's faith journey. Warning, you'll need a spotify account to hear the full songs.