"All authority in heaven and on earth has been given to me. Therefore go and make disciples of all nations, baptizing them in the name of the Father and of the Son and of the Holy Spirit, and teaching them to obey everything I have commanded you. And surely I am with you always, to the very end of the age."
– Matthew 28:18-20
At LHBC we believe in the Biblical command to go to the ends of the earth with the Gospel message (Acts 1:8 and Matthew 28:18-20). While each of us as Christians is called to be a witness in our local neighborhoods, we are not all called to be missionaries in foreign lands. Therefore, we have the privilege of teaming up with some fine people who are our extended family ministering around the world. Many of these people are missionaries under the banner of North American Baptist World Wide Outreach. Please see the NAB On Mission website for more information.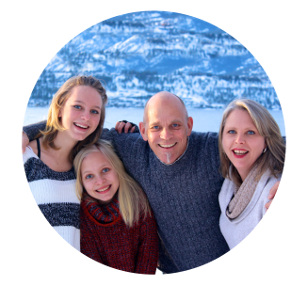 Field Administration and Discipleship
NAB has been working in the country of Cameroon since the 1930's and has helped birth the Cameroon Baptist Convention that now has over 1,000 churches, two seminaries, 68 primary schools and six hospitals, along with 52 health centers. The primary focus of the NAB's work with the CBC is in advanced Medical training, Theological Education and Missionary Children Education.
Walter and Florence Grob
Financial Administration
Walter and Florence minister in Cameroon as career missionaries. Walter's responsibilities include the position of Comptroller for the Cameroon Baptist Convention, a huge organization and responsibility.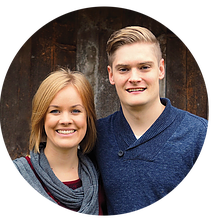 Paul and Tanya Gericke

Camp Falcon Rock – Camp Ministry
In 2014 the NAB formalized a ministry agreement to aid the Hungarian Baptist Conference of Romania in the development of Camp Falcon Rock. Paul and Tanya are working together for the construction of a ministry center that be instrumental in developing the next generation of Christian leaders for this country.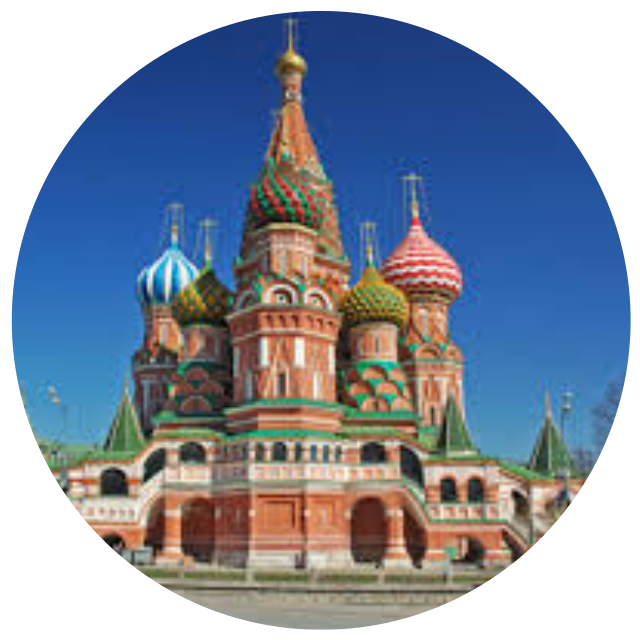 Russia Bible School Ministry
In partnership with Moscow Theological Seminary NAB missions trains pastors for vocational ministry in ten different locations across Russia. Many of these men and women are already pastoring without the training necessary for sustainable ministry. They also come from impoverished areas with little or no financial support to sustain their families. Yet, they minister in faith. They come to the Bible School to earn a degree in a condensed, one-year format so as to minimize the cost, reduce the impact on their family life, and to ease the burden on their churches that are often without a pastor during this time. Qualified North American Bible teachers and professors do the teaching through translators, on their own time, and at their own expense. The Bible School is organized and facilitated by Gary Clatterbuck. He coordinates the activities and personnel of the schools. We are glad to be supporting this mission work, the growing hunger for God and the growing zeal of the evangelical Christian church in Russia, often in the face of much resistance if not persecution.
Seeds Of Hope Children's Ministry – John and Susan Chalkias
Beginning with the first Seeds of Hope home in Thailand, John and Susan Chalkias have been involved in bringing aid to children in several countries. Their biggest projects are in Ndola, Zambia. The Buseko Children's Home is the first and currently the only Home in Zambia specifically for HIV/AIDS affected or infected children. To ensure that the children have a good education and the tools to succeed in life they have built their own school; Grace Academy continues in this innovative and pioneering ministry. Grace Academy is the only boarding school in the world today that caters specifically to HIV/AIDS affected or infected children. They are able to provide excellent medical care and antiretroviral therapy (ARV's) for all their HIV positive children. The vision is to raise leaders and the way to do this is through education and opportunity. Their aim is to save the lives of children by the care provided and to give sustainable hope for the children and their communities by the programs put in place.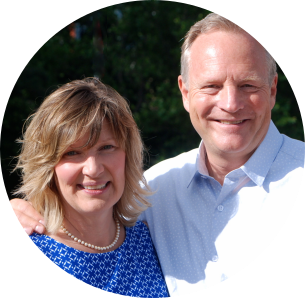 Global Aid Network - Lyndon and Suzanna Dojohn
(GAiN) is the humanitarian partner of Power to Change Canada, dedicated to bringing hope and tangible help to the poor and suffering through a demonstration of God's love. GAiN works in 11 countries in three strategic areas: 1) Water For Life Initiative - an integral mission initiative that not only provides water wells, but plants churches in the same communities to provide people with the water for life and the water of life. 2) Economic Empowerment - partnering to provide financial resources (micro loans) as a catalyst to various economic opportunities in developing countries. 3) Disaster Relief and Preparedness - responding to disasters both natural and human caused. In 2020, after 30 years of pastoral ministry, Lyndon accepted the call
to join the team at GAiN. His role is to invite churches into the mission and work of GAiN and is involved in leadership development both in Canada and abroad. He, along with his wife, Suzanne, live in West Kelowna, and are grateful for the partnership of LHBC.